Featured Designer: Maria Brovko
Cross-stitch as an art medium
Contents
Introduction
Welcome to a new section of the site where we plan on featuring the work of cross-stitch designers who's work we think is particularly impressive or inspiring and that we want to share.
Real designers go beyond just converting images and actually create the artwork. The designer we're featuring first, Maria Brovko, is someone we consider a true designer who is creating delightful, delicate and intricate pieces using cross-stitch as the medium for her art.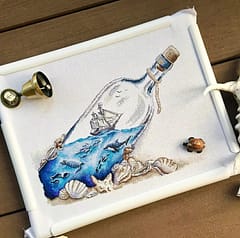 We've seen Maria's patterns on facebook and she's just opened her own CutePatternsByMaria Etsy Store which we wish her lots of success with. What we particularly love about her patterns is the effort she puts into presenting them - great photos of completed pieces often surrounded by items to match the theme of the design. Many of them make great use of tent stitching and backstitching to give dimension to the pieces and blended threads are used to great effect to provide impressive detail at small sizes.
Here are some of her pieces: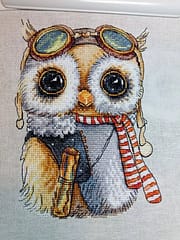 backstitching brings this small piece to life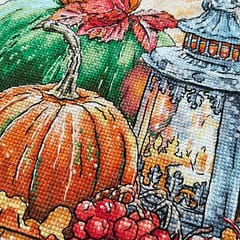 rich colors and tent-stitching provide depth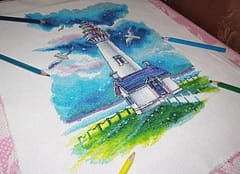 beautiful vibrant colors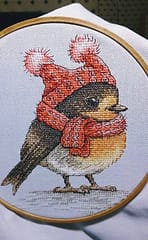 almost too cute for words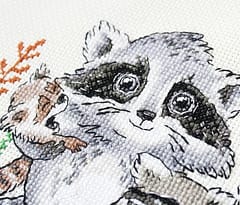 another demonstration of backstitching perfection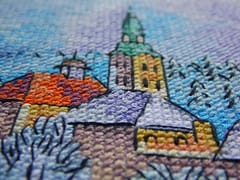 blended threads provide subtle colors and hues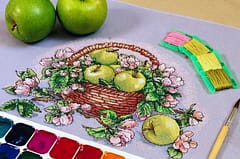 pieces looks so real you can almost pick an apple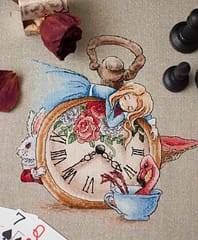 use of fabric adds to the artistic feel
Thank you for allowing us to share some of your work Maria!
Be sure to checkout Maria's CutePatternsByMaria Etsy Store, 'CutePatternsByMaria' and join her facebook group to be notified of new pieces.
Is there a designer you think we should feature? Let us know and we'll share their work!