Contents
This is one of my current large projects, I'll be updating this post occasionally with pictures to show progress…
The design is called Blue Dragon, based on artwork by Kayomi Harai, the chart is available for purchase from Heaven and Earth Designs.
I'm stitching this on 18 count aida 2 stands over 1. Please excuse the creases and hoop marks these will wash out when I'm finished!
Started July 2015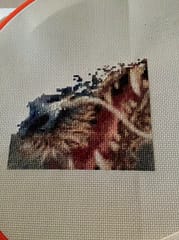 July 2015 first page completed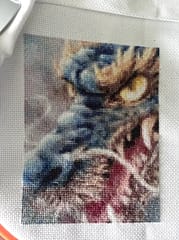 September 2015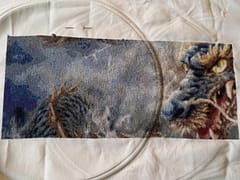 November 2015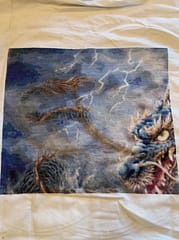 March 2016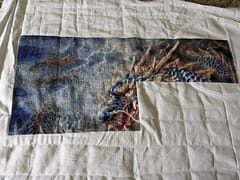 Pup for Scale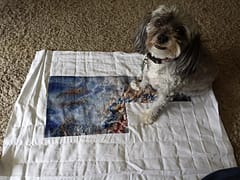 Close up of details on the body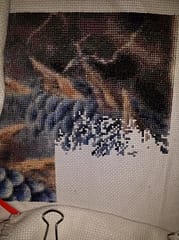 October 2016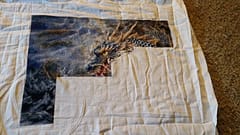 Progress has slowed a bit as I've been working on other projects but I will get back to this one soon, looking at these pictures and writing this has made me want to get this one out again !
Never miss an article. Like and follow us on Facebook ThreadBareStitching and Pinterest